The Powerhouse
As a Female Entrepreneur, when is the last time you
felt truly supported in your business?
You probably already know that you should be working 'ON' your business
and not just 'IN' it. BUT...
Have you got so caught up on the treadmill of day to day stuff, you've almost forgotten what you were trying to achieve when you went into business in the first place and you're losing passion?
Have you tried to put time aside to do this, but more often than not, a customer or team member needs something urgent and your time is gone?
Have you got some big decisions to make and nobody who can really listen and advise you?
Whatever the reason, you're stuck at a level and can't seem to get beyond it.
So where do you turn for advice, guidance, answers and support…
Training Courses? Business and Personal Development Books? They make it sound simple, but it can be difficult to get around to implementing the ideas.
Networking Groups? They can be great for moral support and business referrals, but they don't offer a structure for getting sound business advice.
Friends and Family? They most likely want to help, but are they really qualified to advise you?
Consultants? They can definitely help you achieve your goals, but the best ones can be very expensive and you're still only getting one opinion.
You want to learn and grow and develop your business, but you're not
really sure how to do it. If none of the obvious suggestions provide the
answer, what is the solution?
Let me introduce you to THE POWERHOUSE - a business and personal growth programme which I have created especially for women business owners. It combines the best aspects of several different types of business growth support in a comfortable, intimate, encouraging environment for a manageable investment of both your time and money.
As an Award Winning Business Coach, creator of a successful online business, mother, wife and carer of aging parents myself, I have seen and experienced both the joys and challenges of being a woman in business – balancing your own needs with those of your customers, team and family. When things are running smoothly, the feelings of achievement, empowerment and success are amazing, but when things become challenging, it can be a very lonely and worrying place.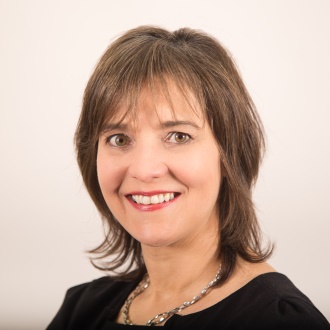 I created THE POWERHOUSE programme to give you the tools, support and inspiration to work 'ON' your business consistently and achieve the results and balance you know are possible. With a combination of monthly training, coaching and masterminding with a group of like-minded, powerful, dynamic women, you will feel energised and empowered to take your business and your life to whatever level you choose.
When you are consistently working to a business plan, learning new skills and sharing ideas and challenges with other experienced business owners, you will automatically improve your business and your life. You will have fewer crises to deal with and when something challenging does happen, you will be able to cope with it better, knowing you have the tools and support network to find and implement the answers. You and your business will go from strength to strength.
THE POWERHOUSE gives you all this. You're never on your own. And when you join, you become part of a community of supportive female entrepreneurs who share your values, have your back and help you stay on track.
THE POWERHOUSE at a glance…
Monthly Mastermind
At each monthly meeting, you will get to share a current business question or challenge and have it brainstormed by the group. You will get advice and ideas from other people who have dealt with the same issues.
Monthly Training
Each month will focus on a different business topic giving you simple, practical tools and techniques to improve your skills as a business owner. The training will be delivered as part of the Monthly Mastermind meeting.
Monthly Coaching
To keep you on track with your plans, you will have a monthly individual business coaching session to review progress towards your goals, work through any challenges and set new targets for the coming month.
Quarterly Planning
Each quarter, you will take a step back from your business to review your achievements and set goals and plans for the next 90 days. You will work through these plans at your individual monthly coaching sessions.
Tools & Templates
Throughout your training and coaching sessions, you will get a wide range of simple and effective tools and templates to help you manage your business, your team, your time and your money more productively.
Support Network
Over the months, you will build strong relationships with like-minded, professional female entrepreneurs with whom you can ask questions, and get lots of shared experience, wisdom and encouragement.
What Jane's Clients Have Said…
"There was a turning point when I began working with Jane Hogan. She didn't tell me what to do, but she helped me to work with her to formulate an idea about how we could structure the business going forward. That's when things really started to come together for us, and we started to really grow from there."
Lorraine Heskin, Gourmet Food Parlour
"Jane has really helped me to think through life and work issues, gain perspective and identify actions to move forward toward goals. On a number of occasions over the years I have struggled with achieving the right work life balance. Jane takes a holistic approach when looking at challenges and this has really helped me. It is great to work with someone who has taken the time to get to know me so well. This really enriches our conversations."
Louise McNamara, Invisio
"With running a small business, you can find yourself working in the business & not on the business. I went to Jane to help us with company structure, roles & time management. She not only worked on the structure & time management but helped us put structure on our business planning, sales and financials. Jane has a very practical approach when working with you, she provided us with the tools & discipline to help us make the improvements needed."
Jenny Considine, Artificial Grass Store
"I have been working with Jane now for a number of years and she has been such a huge asset to our company. Having worked with us on a number of areas in our business, she has helped us to streamline our processes and to develop a number of marketing strategies. Alongside this, Jane has been a great sounding board for us."
Joanne Kelly, Think Contemporary
"The work I did with Jane was hugely beneficial to me. She helped me identify what areas of my daily tasks I needed to shed and how to build a role around that. The result was a very clear job description which meant I was able to recognise the right candidate when she came across my path and was then also able to set her to work constructively and train her in properly as I had her role so very clear in my head."
Jannetje van Leeuwen, IQ Branding Solutions
"Since starting coaching with Jane, I have a team that are enthusiastic and want to grow and I have more free time to work on my business. I also have a better understanding of myself, my goals, my actions and reactions and have more confidence and positivity about what I am doing. I recommend Jane because, I believe her business coaching is better than a business course. She provides a lot more knowledge and understanding of how business works."
Helen Kilmartin, Minima
Places on the THE POWERHOUSE are limited, so contact me today to find out more, book an information session and request an application form.
janehogan@thebusinesspractice.ie